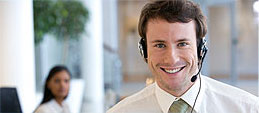 Professional Tax Preparation, Advice & Audit Assistance – Provides free tax return preparation, deeply discounted tax schedule preparation and unlimited, toll-free, tax related advice.
Adult Wellness Testing - This benefit has saved members' LIVES! Take your wellness test today and continue to live an extraordinary life!
Medical Plans - We have partnered with a number of top rated Health Insurance carriers to bring our members a low cost insurance option.


IMPORTANT NOTICE: YOUR TELEMEDICINE BENEFIT IS CHANGING
New Telemedicine System Features Mobile Apps for Apple and Android Phones
We have great news about your telemedicine benefit!
Starting November 1, 2014, the InteractiveMD telemedicine system will be introducing exciting new changes that will make it easier than ever to consult with a doctor. This change applies to all members who are currently enrolled in a program offering InteractiveMD telemedicine benefits.
InteractiveMD has partnered with one of the nation's leading telemedicine vendors to provide you with:
A new state-of-the-art InteractiveMD mobile app for your Apple or Android smartphone, so you can connect with a doctor no matter where you are.
Greatly enhanced video capabilities, which make it easier for doctors to properly diagnose and treat your condition.
24/7/365 access to leading board-certified physicians trained in the specialty of emergency medicine.
Improved Electronic Health Record and E-prescribing capabilities.
Your monthly membership costs will not be affected by this change, and each physician consult using the new system will cost just $40. That is much less than you would have to pay out-of-pocket for an in-person consult with a licensed physician. Please note that due to regulatory developments, InteractiveMD will no longer be able to provide free consultations for any member. Members will be responsible for consultation costs when scheduling their appointment.
Telemedicine is changing the face of medicine and making it easier for people to consult with experienced licensed doctors when they get sick. You will receive more information about these new telemedicine services in the near future. We hope that you take advantage of this great benefit and join the Telemedicine Revolution!
Thanks, and if you have any questions about this letter please contact member service at 866-227-5400.